Career Profile: Environment Adviser
View the PDF version of this fact sheet PDF, 258.1 KB
Where science meets the outdoors!
---
What is an Environment Adviser?
An Environment Adviser is responsible for ensuring the organisation reduces the impacts of major rail and transport construction works to the environment and the community - this may include managing flora and fauna, noise and vibration, soil and groundwater contamination, water quality, air quality, waste and heritage. This is achieved through monitoring the work of construction teams, providing advice and making sure they are compliant.
Environment Advisers may work with major construction firms, implementing environmental management systems and controls, or work with a major
client, like the Government, overseeing how each project manages their environmental responsibilities across the life of the project
What might an environment adviser do?
Implement and monitor an environmental management system for a project, which captures processes, procedures, audits and requirements
Provide technical advice on a range of environmental matters such as waste management, air and noise pollution, contaminated
land management, ecological management and incident response
Promote environmental awareness through meetings and tool box talks
Complete regular site inspections and undertake assessments to ensure controls are in place – for example, monitoring noise levels during construction or monitoring water quality in a creek adjacent a construction area
Complete compliance reporting to ensure projects are accountable for their environmental management requirements
Work with a range of stakeholders, including regulators, land owners and rail operators
Work closely with other specialists, such as planning advisers, sustainability advisers, heritage advisers and construction teams.
Who might it suit
Are you interested in protecting the environment, and minimising harm to communities and the environment? Do you want to ensure major projects leave long lasting, positive legacies? This type of role may be for you. You may also have an interest in earth sciences, and how to apply this knowledge to real problems and real-life projects. You want to advocate for the best outcomes for the environment, and make sure people do the right thing.
You will:
Have a strong sense of social justice
Be driven by continuous improvement principals
Be an excellent and influential communicator, who can communicate to a wide range people
Be able to build strong relationships
Be organised and be able to juggle multiple priorities at once
Be analytical, be able to create complex reports and communicate complex ideas
Have high-level writing skills.
Where and when is the work?
Usually, you will work between 40-50 hours a week with occasional out-of-hours work and weekend work. You will usually start work early. You may work in both office and construction site, depending on if you work for the government client or construction contractor. Entry level roles are usually located on-site.
What is the pay?
Entry-level roles start at $90,000, with the potential to earn more as you gain experience.
What should I study?
Studying a Bachelor of Environmental Science or Environmental Engineering is an ideal way to gain entry. You can also study Environmental Studies through TAFE.
If you have gained experience on construction sites and gained familiarity with environmental legislation, you may be considered for entry level roles even without a qualification.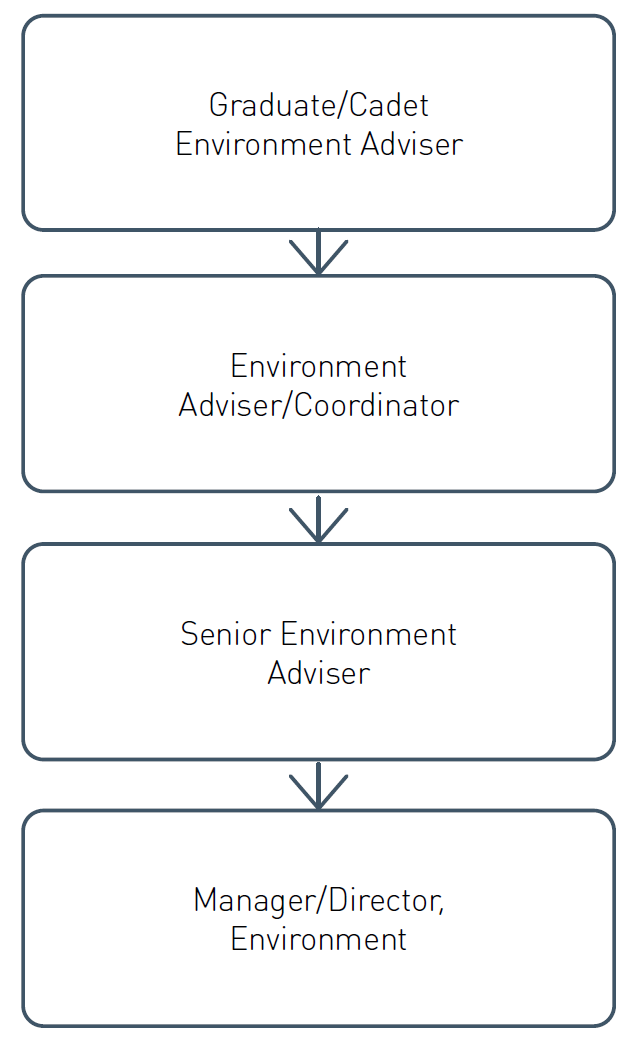 Contact us
If you have any questions or are interested in finding out more, please contact us:
Email address: railcareers@levelcrossings.vic.gov.au