Rail Academy Building Capability
Addressing skills shortages
Rail Academy is facilitating the industry to develop a skilled workforce that meets growing rail sector needs. The Rail Academy provides a structure for the rail industry to work together, to advance the industry's growth and progress. The Rail Academy will continue to assist industry and training providers to identify current training gaps and future training needs, and work collaboratively to develop new qualifications and training products that are high quality, sustainable and that meet industry needs.
Training program development
Rail Academy is designing and developing quality training products and resources to strengthen rail capability, address specific labour skill shortages and ensure training is sustainable and cost effective.
The Rail Academy also ensures a coordinated alignment between the rail educational sectors to:
Manage and coordinate the development of sustainable training frameworks
Develop and build new modern training facilities
Develop high quality training products and resources, owned by the state and made available to approved training providers.
Rail Signal Engineer Cadetship Program
Rail signalling is a highly specialised and growing field in the rail industry, with many more qualified professionals needed to help contribute to the design, construction, maintenance and project management of the signal systems that regulate train movements across the network.
The Rail Signal Engineer Cadetship provides a fully paid, three-year cadetship with placements at a range of Australia's biggest rail and construction operators. Upon completion of the program, cadets are awarded a Graduate Diploma in Railway Signalling Systems.
Rail Signal Engineer Cadetship Program
Applications for the Rail Signal Engineer Cadetship Program are now closed.
Prerequisites
To be eligible for the program, you must be:
A recent electrical engineering graduate or a professional engineer with an electrical, electronic, mechatronic or computer systems degree (or similar fields) – must have graduated within the last 12 months; OR
Have more than five years' work experience in a related discipline; AND
Be able to commit to the three-year program.
Program benefits
Paid three-year cadetship, with placements at rail and construction industry leaders;
Paid Graduate Diploma in Railway Signalling Systems qualification upon completion;
Construction Industry White Card, Rail Industry Worker Card, and Safely Access the Rail Corridor training completed within the first five weeks of the program;
Learn on real-word projects and systems;
Exposure to the broader rail and construction infrastructure industry through placement rotations; and
Ongoing support from the Level Crossing Removal Project, the agency leading the program alongside industry partners.
Visit the program page to find out more details.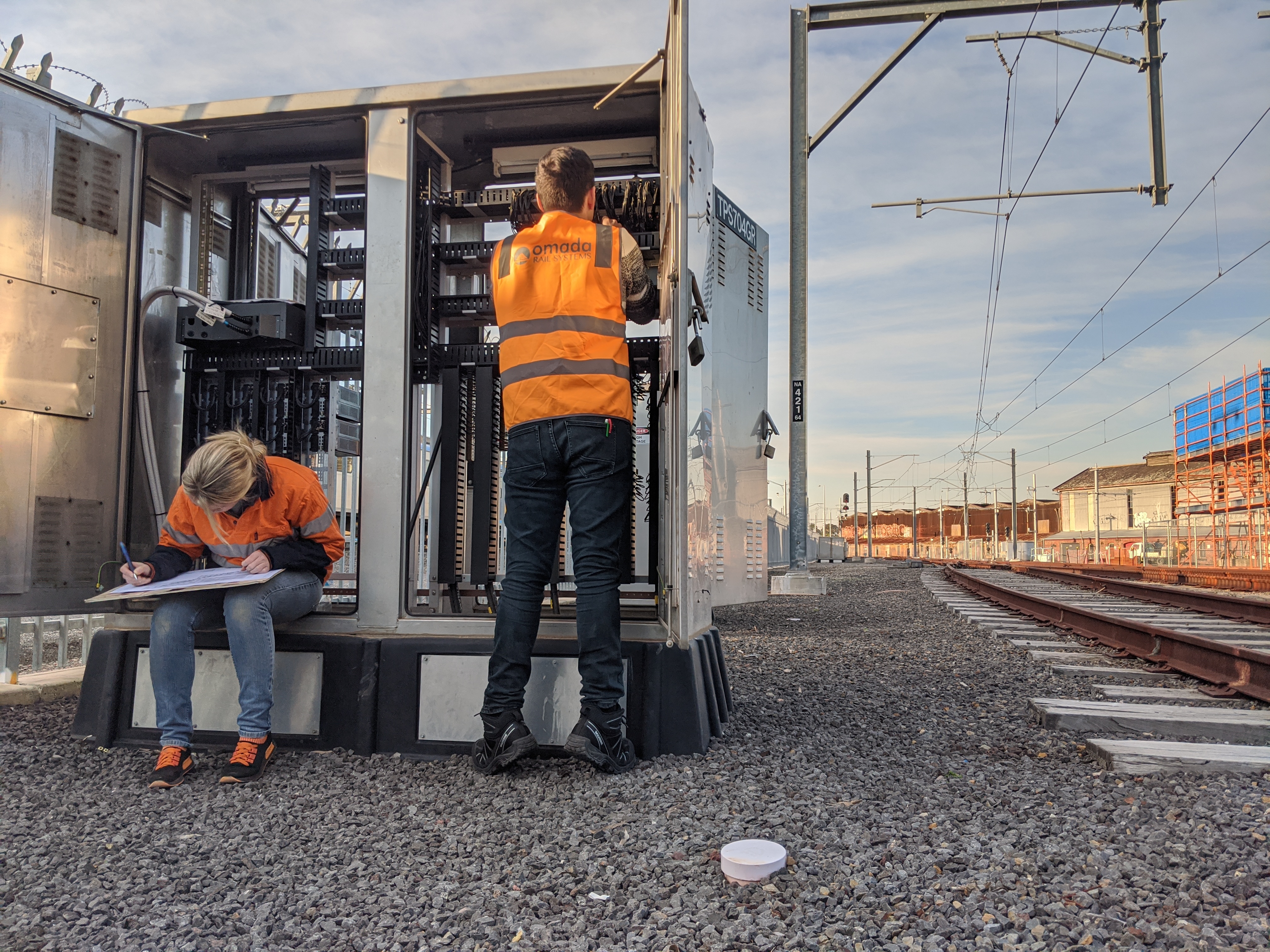 Engineering Pathways Industry Cadetship (EPIC)
Applications for the Engineering Pathways Industry Cadetship (EPIC) Program are now open.
To apply, you must be registered with and lodge your application through one of the following community partners, where you will be checked for eligibility for the program:
Jesuit Social Services
Adult Migrant Employment Services (AMES)
Brotherhood of St Laurence
Multicultural Consulting
ASRC
Spectrum
EPIC is an 18-month cadetship for refugee and asylum seeker engineering working on major transport infrastructure projects. Currently, 19 cadets are taking part in the program.
Led by the Level Crossing Removal Project, employers from across State Government and private industry have signed on to support these vital roles across transport infrastructure and construction.
Past employers have included:
Level Crossing Removal Project
Major Road Projects Victoria
North East Link Project
Metro Trains Melbourne
V/Line
Australian Rail Track Corporation (ARTC)
John Holland
Laing O'Rourke
Fulton Hogan
CPB Contractors
IAG
McConnell Dowell
Decmil
Advisian
Cadets will receive on-the-job training, support and mentoring and will also complete a postgraduate Graduate Certificate in Infrastructure Engineering Management qualification, through Swinburne University.
The Graduate Certificate, combined with their international qualifications and the workplace experience they gain through the program, will kick-start their careers in engineering in Victoria.
The Industry-first program aims to bridge the gap faced by new Australians in matching their international qualifications to Australian workforce requirements.
The paid cadetship will provide valuable local work experience and access to industry networks – addressing the barriers often faced by new Australians in accessing professional employment.
Fusion Communications and Stakeholder Engagement Program
The Training for the Future Program, on behalf of the Major Transport Infrastructure Authority, has developed Fusion for entry to mid-level communications and engagement staff working on major infrastructure projects in Victoria.
It aims to address the key skills gaps for early career communications and stakeholder advisors by providing applicants with the essential skills and advice that they can transfer to their everyday work in communications and the public sector.
Topics that will be covered over the duration of the course include:
Industry Fundamentals
Writing skills for industry
Risk Management
Dealing with difficult situations
Resilience and Prioritisation
Presentation skills
ENROL NOW for Fusion Communications and Stakeholder Engagement Program
If you are a communications adviser working with one of our MTIA project office partners and looking to expand your impact in the communications profession or know someone in your team would benefit from this course, please contact
Angela Brown, Manager Industry Capability and Development