Be a part of the EPIC solution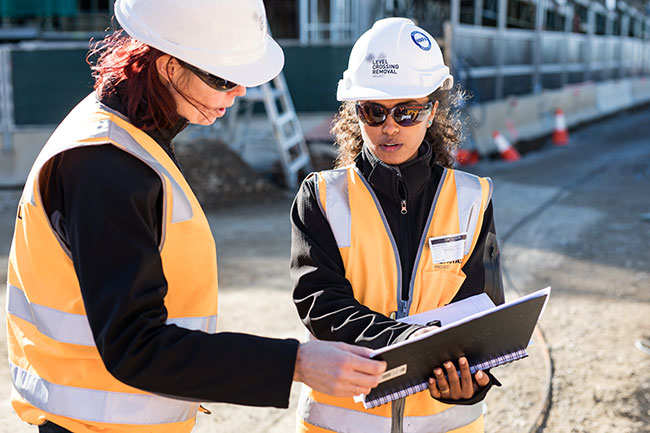 Training for the Future (TFTF) is calling for expressions of interest from the transport industry to help solve the industry's growing need for site engineers.
The Engineering Pathways Industry Cadetship (EPIC) program is an initiative to drive greater social equality outcomes on our transport infrastructure projects and respond to the industry's skill shortage for engineers.
The program recruits qualified engineers exclusively from refugee or asylum seeker backgrounds, assisting them to start a career in major transport infrastructure projects.
EPIC aims to remove barriers to paid employment in Australia and open a talent pipeline for entry-level site engineers on transport infrastructure projects.
The program is an 18-month cadetship which will give participants Australian workplace experience and an Australian qualification, to ensure they can kickstart their career.
Candidates will work on major projects while undertaking study on a Graduate Certificate of Infrastructure Engineering.
Expressions of interest to participate in this exciting program are sought from project contractors, transport operators, Department of Transport agencies and industry partners.
To express your interest in taking on an EPIC candidate, refer an eligible candidate, or to find out more about this exciting program, contact Angela Brown, Manager, Industry Capability and Development at angela.brown@levelcrossings.vic.gov.au.